---
State Legislatures Are KEY
---
State legislatures not only create the laws that affect the everyday lives of their constituents, they also play a critical role in determining the districts for the U.S. House of Representatives and thus the fate of the entire country. Local Majority provides research that is practical and accessible to support progressive campaigns for state legislature. Join us or support our efforts!
---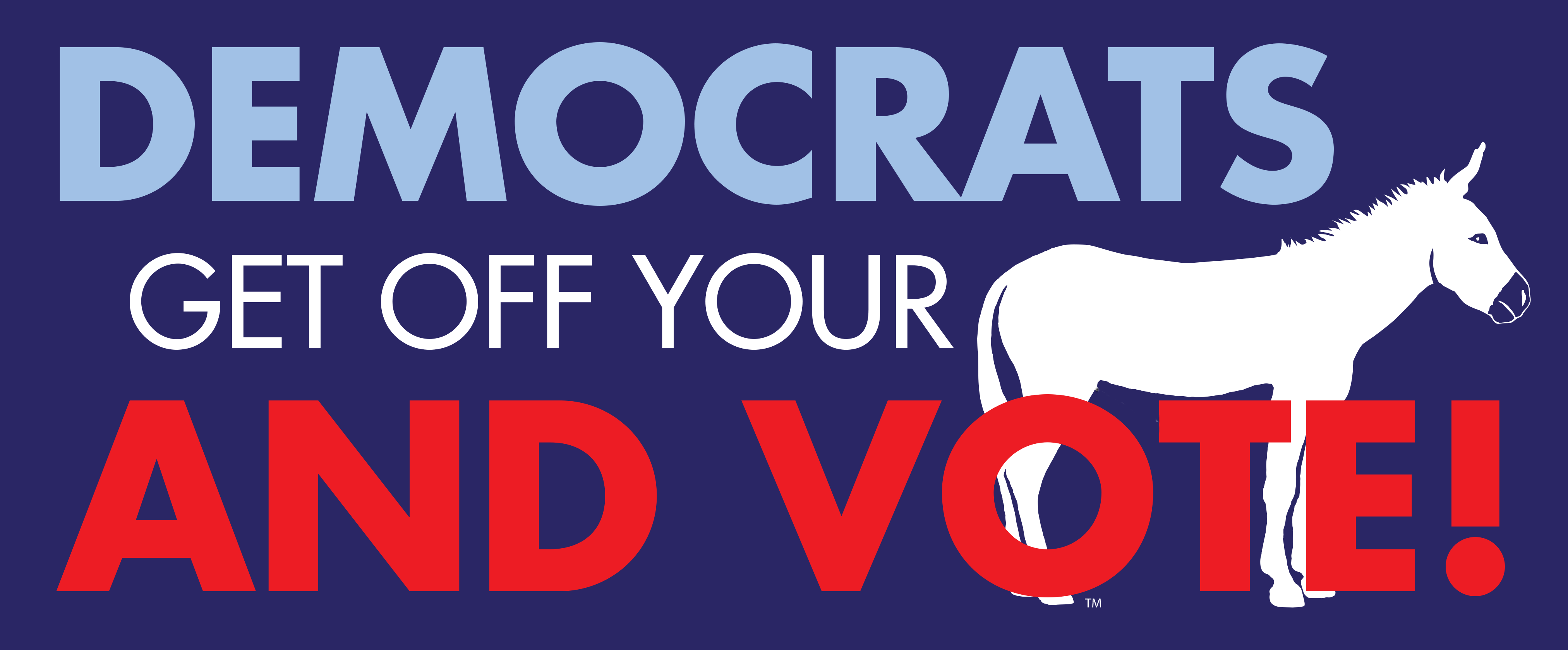 ---
GET OFF YOUR DONKEY AND TAKE ACTION!
The Blue Wave is coming!  Take Action!
Get more information on our Get Off your Donkey Campaign, order t-shirts, and find shareable artwork  at getoffyourdonkey.us
Local Majority has partnered with Swing Left for TheLastWeekend.org to recruit volunteers to GOTV.
Join us!
Over 100,000 volunteers are talking to voters on #TheLastWeekend before the midterms. Be the blue wave, don't wait for it!
It's never been more important to volunteer and change the direction of this country. Join over 100,000 voters like you who are giving their time on #TheLastWeekend before the midterms:
We marched. We protested. Now we're rallying across the country to reach voters on #TheLastWeekend before the midterms. Over 100,000 have joined—we're counting on you:
Don't wish you could have done more this year! Volunteer on #TheLastWeekend and join over 100,000 fellow progressives reaching out to voters at this critical time.
Multiply your Vote with Julia Louis-Dreyfus
---
---
Democrats: Don't just Vote, Volunteer!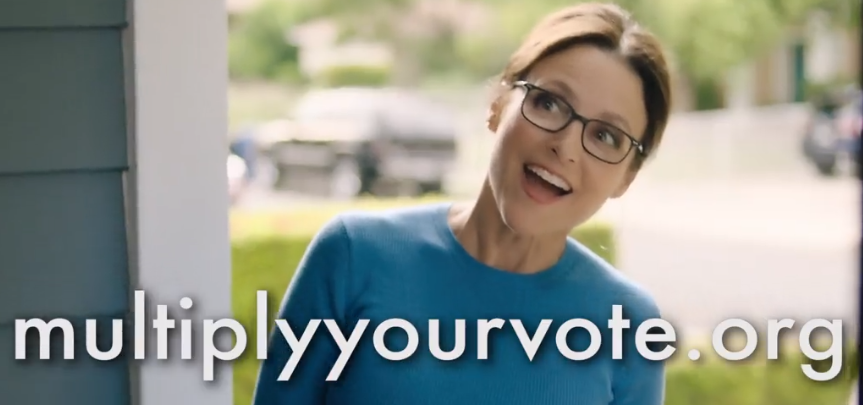 Join Julia Louis-Dreyfus and Local Majority and volunteer at
At MultiplyYourVote.org, you can find numerous volunteer activities such as talking to voters, texting, writing letters, or phone banking opportunities. Many allow you to help out right from your home .
It's VITAL that we help get Democrats elected this year and that you vote for Democrats on November 6.
Our Democracy is at stake as well as our Healthcare and Human Rights.
Local Majority has put together a variety of resources for Democratic campaigns. These include:
Resources for finding volunteers
Video PSAs with Julia Louis-Dreyfus to help amplify your message
Issue ads
Research resources
Find information under the Candidates tab or click the button below.
Our Latest Reports
Read here for our latest in-depth research reports supporting progressive state district campaigns.
---
Sea-Level Rise in Florida

Scientists predict that sea level will rise nearly 7 feet by the year 2100 if no action is taken to address climate change. By that time, 90 coastal communities in Florida will experience chronic inundation, which means that 10% or more of a community's land area will be flooded by high tides an average of 26 times annually (every other week). The area affected will be much greater than 10% in most of those communities, and some will virtually disappear under water. more ..
Renewable Energy in Florida

While the Sunshine State is home to balmy beaches and sunny skies, its state of renewable energy production and consumption is dismal. Controlled by the Republican Party in the House and Senate for over 20 years, Democratic initiatives to launch energy-saving measures that would capitalize on the state's natural solar and renewable resources have been overruled by the GOP, the same party funded by the utility companies. more …
FL Renewable Energy Talking Points
Medicaid Expansion in Florida

Expanding Medicaid in Florida will improve the health of adults, children, veterans, and the working poor, it will help fight the opioid crisis which kills 14 people a day in Florida. Expanding Medicaid is good for the Florida economy and will return federal dollars to the Sunshine State that taxpayers in Florida paid into the system. more …
Medicaid Expansion Talking Points
Our States
---
We are supporting states for the November 2018 midterm elections where we can make a big difference and help flip seats blue in State Houses and Senates.
---
Florida
---
Democrats make up nearly 50% in this heavily-gerrymandered state but have little representation in state government. Only 40% in the Senate and 33% in the House. It's time to turn the state Blue!
---
---
Michigan
---
Democrats make up 49.8% of the electorate but are not represented in this heavily-gerrymandered and voter-suppressed state. The Dems only have 43% of the Senate and only 29% of the Senate! With all the term limits, it's time to turn this state back to BLUE!
---
---
Minnesota
---
Hillary carried Minnesota by 1.4% in the General Election after losing to Sanders in the Democratic primary 62% to 38%. Elections in November 2018 are for all 134 members of the State House. Democrats need to flip 11 seats to regain control. Hillary won 12 of the districts in 2016 that are currently occupied by a nervous Republican. The State Senate is not up for reelection in November 2018.
Our Featured Candidates
Click here  for all the progressive state district campaigns we are supporting with our research.
Dr. Kayser Enneking

Healthcare leader who has strengthened the quality of care provided to patients in this district. Kayser has a prescription for prosperity that will make life better for Florida families with expanded Medicaid, fully-funded public schools, and small business support. 
---
Matt Koleszar

Public school educator wants to represent the average, hard-working Michigander and their values and improve schools.
---
Our VIRGINIA RESULTS
---
13 out of our 15 supported candidates for the VA House of Delegates won in November 2017!
It's All AboutSaving our Democracy
---
It's time to flip the country blue.
Help us take back state legislatures in November.
BLUE IN 2018!
---
Donate
DEmocrats Get Off Your Donkey and Vote!
---

Democrats, Get Off Your Donkey and Vote!
You can find out more about voting at https://GetOffYourDonkey.us
You can check your voter registration and register to vote by mail at vote.org.
It's VITAL that you vote for Democrats on November 6. Our Democracy is at stake as is our Healthcare and our Rights.